UPGRADING OF MBALWA-CHURCH ROAD TO TARMAC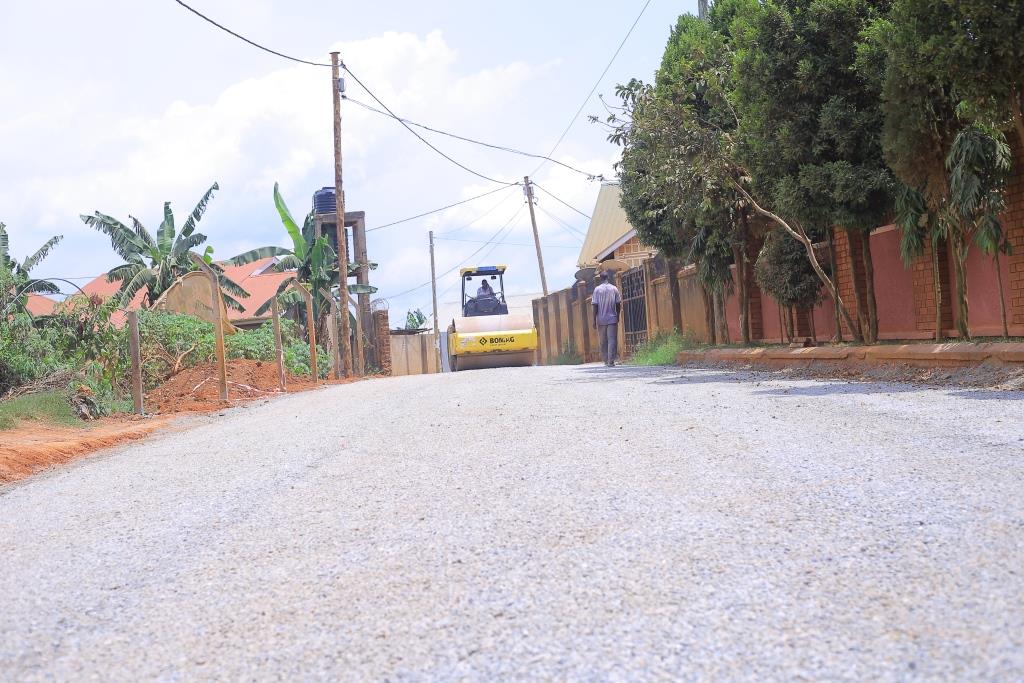 UPGRADING OF MBALWA-CHURCH ROAD TO TARMAC
Construction to upgrade Mbalwa Church road connecting to Agenda-Ndiwulira-UNBS road to tarmac is in progress with the aim of offloading traffic from Agenda- Kyaliwajjala stretch. The construction which is covering 0.45KM is surface dressing expected to be double seal with phase one costing 420m using Force Account with the funding from The Uganda Road Fund.
Engineer James Joloba, the Municipal Engineer Kira says that Kireka Kyaliwajjala road is one of the busiest stretches during the rush hours and so it the focus of the department he is heading to ensure that all roads offloading traffic from the main roads be worked on to save the situation.
"One of the major causes of congestion on main roads is lack of access roads in good conditions and so in order to address the challenge we deemed it necessary to focus on the access roads which have connectivity to major roads and upgrading Church road is going to offload traffic from Bweyogere via UNBS to Mbalwa- Namugongo by completely dodging Kireka-Kyaliwajjala stretch" said Eng. Joloba.
Phase one is expected to be completed in one month and thereafter stabilization the second seal be put on in a three months' time provided other factors remaining constant.